Big Changes
February 27, 2019
It's been over two years since I've written a blog post. I have to admit, the past few years have been very tough for me and many things I'd like to have done, I just couldn't keep up with.
Most of you know that I have late stage Lyme disease. While I do my best to keep upbeat about it whenever possible, and am constantly finding new ways to combat this systemic infection to prevent it from taking my life, the downside is that it does affect how I live, every day. I'm grateful to be alive, which is uncommon at 45 years+ post-infection. But I do often struggle with the day to day issues I live with.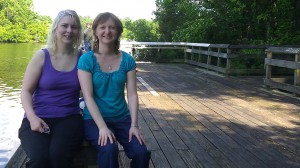 Among many other issues, one thing that has been devastating to me is my inability to drive for the past several years. I always loved driving, and beginning around 20 years ago, I started experiencing vertigo issues. My Lyme specialist explained that I had damage from the bacteria to the nerve that connects the inner ear to the brain, which garbled the signal the brain receives. Around that time, I had to discontinue highway driving as the greater speed exacerbated the vertigo. As time went on, the situation worsened and I finally had to give up around-town driving as well.
Unfortunately, my home in Ladson was in a large neighborhood whose only access is College Park Road – not a highway, but certainly far more fast-paced than my situation can handle. I can drive roughly 25-30mph on a good day, but certainly not what's required on that road. Add in traffic whizzing past and the vertigo worsens. When I moved there in late 2014, the plan was to be closer to my best friend Rachel whom in all ways but blood was my sister. I also had other friends in the vicinity whom I planned to see much more frequently.
Devastatingly, Rachel passed away about a year after I moved in. All but one of the other friends in the area whom I'd planned to see more often became too busy to spend time with me or help me go anywhere. And the paid helper I had one evening a week quit not long after Rachel's death. All of these circumstances led to my being completely isolated; unable to leave the house to go anywhere or do much of anything. I was dealing with horrific grief at the loss of the one person I considered family here, and the one person who really "got" me. And I was doing so alone.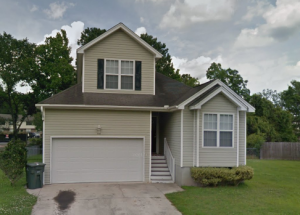 It wasn't only the grief; the isolation was unhealthy and very negative. I literally felt like I was jailed in my home. There were times I went as long as six months without being able to leave my property. It was a horrible time. I felt myself sinking, physically and emotionally over the following few years.
That entire time, I kept seeking somewhere I could afford to move where I would have better support. I even considered leaving the state if it meant going somewhere I could get out of the house and have some semblance of a healthy life. Every option I considered came up short; one problem or another got in the way – typically the strict limitations banks have nowadays on home loans. Because much of my income fluctuates, and I am limited in how much I'm able to work so am fairly low income anyway, I do not qualify to purchase a home at the much higher rates they are nowadays in the places that would be healthier for me to live. It was an extremely frustrating scenario, and one I spent many hours per month working on finding a solution to.  Then, a bit over a year ago, my one other friend living in the vicinity decided to move to West Ashley to avoid the ever-increasing commute she'd made for years.  As horrible as traffic had become, I certainly couldn't blame her.  But it was my proverbial straw that broke the camel's back.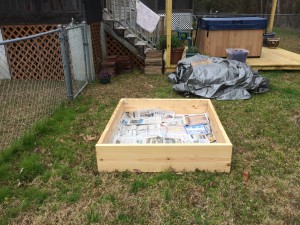 Finally, in fall 2018, I realized I was on a downward spiral and no matter how many healing modalities I had to utilize, being holed up in my home there was forcing me downhill because of isolation, stagnant energy, and the inability to have a social life and take part in activities I enjoy. I realized I had to do something out of character and take a huge risk.
I began looking at rental homes in West Ashley. The rental market in that area has risen dramatically, but not so drastically as home sales which were completely out of my reach (for those who don't know, a comparable home to my Ladson one is roughly double the price here in West Ashley!). I decided to find a rental home and then rent out my own home to help cover some of the costs.
It was exhausting, but over the next two months I took an Uber to West Ashley and back 2-3 times per week, relying on credit cards to cover the high charges ranging from $50-60 round trip each time. Ideally, I would have looked at several homes each trip but because of the time of year, there were typically only one or two available that appeared to meet my needs at any given time. I was regularly disappointed when a property that looked wonderful online looked like a dump in person, had unsafe features such as exposed electrical wiring or falling-in floors, or was significantly smaller than advertised.  And while I knew I'd be renting a place I technically could not afford, some of these were insanely expensive to boot!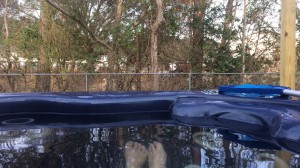 And then I struck gold.  Well, at least it seems like gold!  I'm trusting it's not fool's gold :).  I found a home advertised privately and was already acquainted with the property manager from a former home awhile back.  Even though the place wasn't quite ready to show, she gave me full reign to get in a bit early before they showed it to anyone else – and then did everything she could to encourage me to rent it.  It's a lovely home on a dead-end street in a quiet neighborhood – well, quiet except when the Canada geese decide to line up on the other side of the small pond behind it and honk loudly!
Being ill, unable to drive, and having a lot of stuff – including all the things I need because of my illness plus all I need to maintain two businesses from home – it took me two months to get moved after I signed my lease.  I anticipated between 2-3 months, and it was technically just shy of two.  I've accumulated a huge amount of debt from all the expenses involved, but am trusting the Universe that it will all work out in time, and that being back in West Ashley near friends and fun activities will help me to heal more so I can do more.  And I also believe that I'm more likely to attract more clients from this location.
I'm finally moved in, as of February 9th I finished moving my things from the old house.  It's currently listed for rent, and I am trusting I will have wonderful tenants in there very soon!  I'm using Charleston Rental Properties based in Mt Pleasant to manage the Ladson property for me as I'm unable to do all of that myself.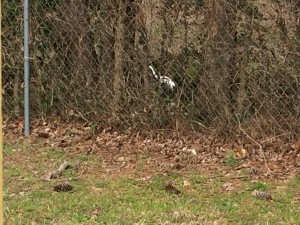 Meanwhile, I'm already working on a garden here, and am growing various veggies and herbs.  I had a small removable deck built behind the house, because I needed a surface for the hot tub I use for therapeutic purposes, and am enjoying spending time watching the waterbirds when they visit.  Yesterday, I had three ibises sitting across the water from me.  I didn't have my camera handy, but after two left I was able to watch the third take his time fishing for his lunch until he walked too far down the bank for me to see him.  I've awakened to the sound of songbirds in the trees behind the property on the bank of the pond, and watched hawks, vultures, and cormorants fly overhead.  I even had a white egret walk along behind my yard, catching his lunch from the shallow water and not caring that I was watching him with delight!  Mallard ducks sometimes come up into my neighbor's yard as she has less brush between hers and the water, but that's just fine since I can see them clearly without worrying about stepping in duck poop :).
All of this is super exciting for me!  The other day, I went to a yoga class on my own – first time I've been able to do something like that in over four years.  The class itself wasn't exactly what I'd been looking for, but the experience absolutely was!  Getting out of the house, being with other people, having the freedom to go where I wanted.  It was simply exhilarating!
I still have quite a bit more unpacking and organizing to finish.  I'm taking it as it comes, since I seriously overdid it while seeking a home and then moving, and don't want to push my luck.  I also want to dive in and enjoy my new home as much as possible in between working on settling in.  I'm planning to resume seeing in-person clients and students by mid to late March, and in the meanwhile am also focusing on distance Reiki sessions, teaching long distance students, phone EFT sessions, and phone past life regressions.
I will be posting photos of my living room, aka studio (they are now combined), as soon as it is fully set up!