Financial Freedom - Releasing Money Issues

Are you ready for major changes in your life?
Do you earn an adequate income or perhaps even moderate, but feel as though you never have enough?
Do you want to stop worrying and stressing about money?
Then this program is for YOU!
I am accepting just FOUR people for this intensive program to make some HUGE changes in a very positive and gentle way.
Starting January 2019 - commit NOW for a New Year's Resolution!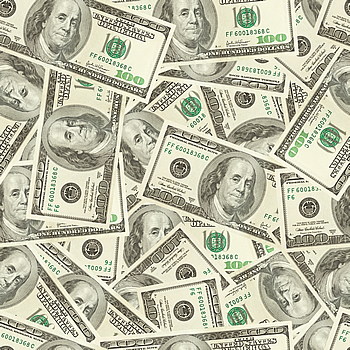 Together, we will take a journey that will release you from old patterns of spending money, worrying, and stressing about your financial situation. You will release belief systems that you may not have even realized you held.
All of your sessions and information will remain private and confidential. This program consists of a combination of several types of work.
We begin with a phone consultation during which I will ask you many questions about your personal finances, spending habits, and your parents and childhood. You will then enjoy two distance Reiki sessions from me over the following few days.
The remainder of the program will consist of EFT (Emotional Freedom Technique)sessions with me over the phone, follow up distance Reiki sessions, phone coaching sessions, and lots of self-work that you will be doing in between our phone meetings. This self-work includes (but is not limited to) journaling.
The first month will involve:
Bi-weekly calls that will consist of: coaching, tapping, and follow-up with your journaling and financial changes.
It also includes (5) distance Reiki sessions; two the first week and one each subsequent week.
The following months will involve weekly follow-up calls that will include coaching and tapping, and weekly distance Reiki sessions.
Please make a commitment of a minimum of three months in order to see dramatic positive changes in your life that will have a lasting effect. You also MUST keep up with the homework assigned to create these changes. I am the facilitator with many years' experience in assisting people with financial planning and with energy healing. But it is ultimately up to YOU to be willing to dedicate the time and energy to make these changes happen.
If purchasing these sessions individually, this program would cost $1436 - BUT, together as a full 12 week program, it is yours for only $1250!
But, I can't afford that all at once...
The beauty of this program is that you will feel very differently about money after just 12 weeks than you do now. Financial issues are not quick fixes that are resolved in just a simple session or by just "trying" to stick to a budget. It's very similar to people who constantly try to lose weight but also gain it right back again. There are deeper issues at work here, along with deep set habits and beliefs that usually stem from childhood.
I will make a deal with you.
The individual sessions for the intensive first four weeks total $700. Pay just the $700 up front to begin the program. At the end of the first four weeks, the balance of $550 is due. If you are committed to sticking with clearing your financial woes and making lifestyle changes, I am confident that you'll happily pay it and be capable to find a way to make that happen!
But, if at the end of four weeks' time, you decide that you are not willing to make the commitment to change, you may drop out of the program with no hard feelings (but I highly doubt you'll want to!). I will happily work with you additionally in the future when you are ready, but you may not pick back up after a lapse and still receive the discounted rate. Deal?
I thought so! What are you waiting for? Book now while there's availability!
CHANGE YOUR LIFE!

---
ARE YOU FAMILIAR WITH PAYPAL'S CREDIT PROGRAM?
Note, I am not affiliated with Paypal in any way except for using them to accept payments.
However, many of my clients are pleased to learn that Paypal Credit has a program whereby payments to a business over $100 can be paid for over 6 months without interest! Please check with them for more information if you are interested as I do not keep up with that program and it is subject to change.
I will update this page when I am am booked up and cannot accomodate more clients into this intensive program.
Let's get started! Book Now!
This is an incredible value for such a life changing program!
To summarize, you will receive:
SIXTEEN Coaching, EFT, and follow up calls (approximately one hour each)
THIRTEEN Distance Reiki Sessions (10-15 minutes each)
Guidance, financial reviews, email support between sessions, and homework that will empower you along your financial recovery journey
Financial Freedom
Time for some MAJOR changes in your life. No more worrying about money, or stressing over finances being out of control!

Be one of just FOUR people I will be working with over the next few months, and make the change. YOU CAN do it!

Sign up now, just $700 covers 8 hours of phone sessions and 5 distance Reiki sessions for your first four weeks!

YOU ARE worth it!! (and if you don't believe that you are, you WILL through this program!)