Gift Certificates - Charleston, Ladson, Goose Creek, Summerville--
or anywhere in the world! (past life regressions must be in-person or by phone in the US or Canada)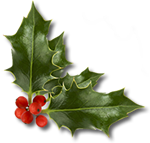 Gift certificates available as a special gift for your loved one!
Here is a small selection of services, packages, and time lengths. Choose from the list below, or email Jenni to customize your gift certificate.
ALL services *except* past life regressions can be done long distance from anywhere in the world! Past Life Regressions must EITHER take place in Jenni's Charleston, SC studio OR phone sessions may be purchased for anywhere in the US or Canada.
Gift certificates will be emailed to your recipient within 48 hours. Please make sure to include the following in the "notes" section when you check out!:
Recipient's name (how you'd like it to appear, can be a nickname!
Your name (can be a nickname the recipient calls you)
Recipient's email address (please double check for typos!)
Any additional note you'd like included for your recipient on the certificate
If you would prefer to have your gift certificate printed and mailed to your loved one, I am happy to do this for an additional $5 fee. Please click the "add to cart" button for both the service/package AND the "mail" button if you'd like a hard copy mailed to him or her, and please make sure to include his or her mailing address.
30-minute Reiki Session - regularly $44, special rate now $40!
Pet Reiki Sessions - Package of (6) 10-minute sessions -
Regularly $108, special rate $85
60 Minute Channeling Session of Your Loved One's Spirit Guide
Regularly $90, special rate $75!
Past Life Regression - Regularly $195, Special Rate ONLY $135!
(In-Person OR Phone Sessions - US or Canda only)
Mailing Fee if you prefer a physical gift certificate
Sent through the postal service
(add this to your shopping cart along with selected service(s) above)
Gift Certificates
Gift certificates for Reiki, EFT, Channeling, or past life regression makes a wonderful holiday gift. Helping your loved one to heal is far better than anything that can be purchased in a store!

So end the clutter dilemma. Gift the gift of health, healing, and self-awareness this holiday season. Or for any occasion! Your loved one will thank you for it.

Whatever you may celebrate, may it be filled with peace, light, and love.

Namaste~

Jenni